You are invited to join any of the groups described below. Check the church calendar for specific meeting time and location as these may vary. Feel free to contact the facilitators if you have any questions or need directions.
Behrns Home Group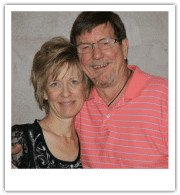 This group is an adult group of couples and individuals lead by Gary and Kris Behrns, which meets on the 2nd and 4th Wednesday evenings of each month at Behrns' Home.  The group is discussion oriented often using a topic book as guide. Currently doing a book study and occasionally food and fellowship.
Contact Gary or Kris if you would like more information about this group: 573-556-6432
Wednesday Ladies Lunch Group
This is a casual gathering at the church building for lunch and encouraging words. Bring a friend and stop by on the first three Wednesdays of each month between 12:00 noon – 1:30 pm to share life.
Men's Coffee & Bagel Thursday
The men gather at 6:30 am at the Mel's Cafe' on Industrial Dr for coffee and discussion on various topics. Contact Gary Behrns for more info: 573-619-2687.